So I had toooooo much fun last week, I went out with the girls for some dancing on Wed. and also had one of my BFFs in town this weekend and I basically accosted a kissing couple on the side of the William-Aiken House while walking back to our ride! Yeah... it was a friendly, innocent salutation-- "Woot woot! Get some!" is all it turned out to be, haha.
Me and my friend Jesse (a girl by design) at the Upper Deck, just warming up suckas!
ANYWAY, last Wednesday we went to see Electric Company, a dj (deejay)/drummer/b-boy/costume-change kind of show at Trio that was very entertaining and just as interactive. The photo I took below is pretty crazy, but that's just how Electric Company rolls...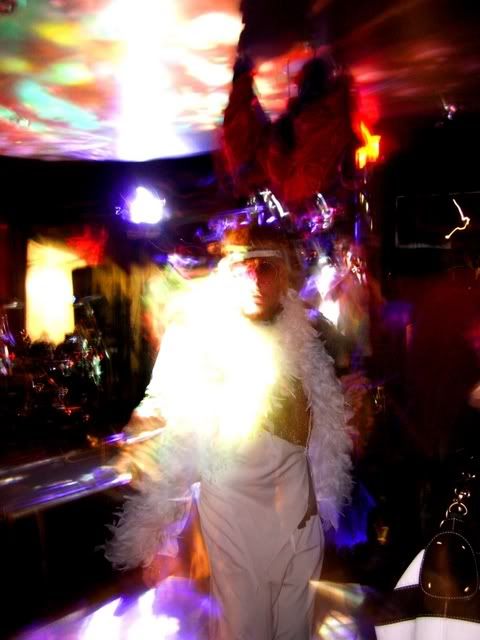 Above, Bryan workin' the floor, below, a different kind of workin' the floor

I highly recommend booking them if you want to PARTY! Electric Company can be hooked up through
Other Brother Entertainment
and they definitely get the party started and keep it going, it's sort of in the contract. Holla!
photos by Electric Company and ME!